Scroll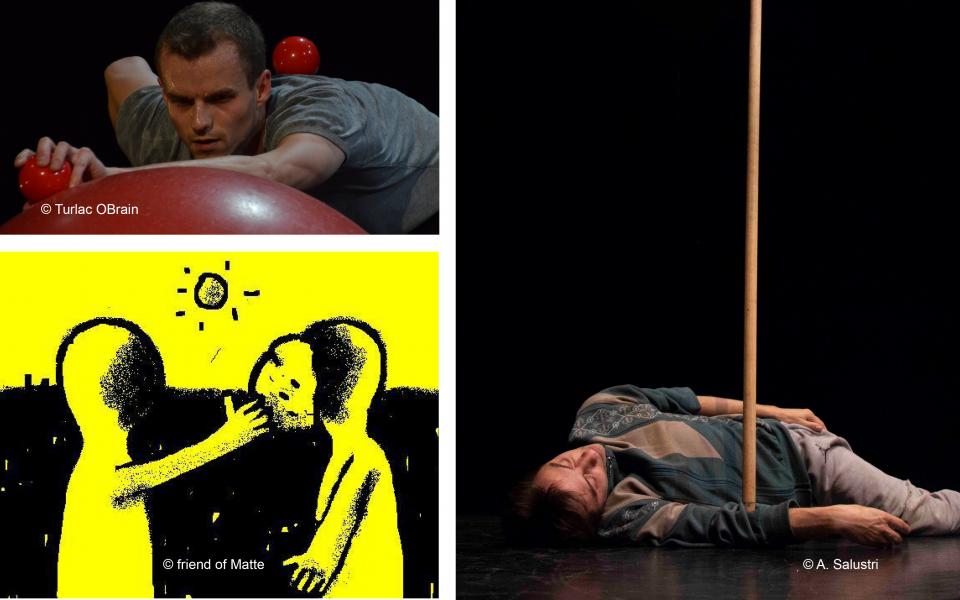 Roman Škadra aka Cie Expats Darragh McLoughlin alias Stockman Matthias & Friend
Roman .kadra is a circus artist from Slovakia. In 2017, he graduated from Die Etage, the professional circus school in Berlin. Soon after his graduation, Roman's performance was awarded the third prize at the contemporary circus festival Cyrkulacje in Poland. In 2018, Roman's graduation piece was been presented at the Zirkusquartier in Zurich and at the Berlin Circus Production's Off Night.
In recent years, Roman has learned juggling from various teachers including Stefan Sing, Benjamin Richter, Guillaume Martinet and Denis Paumier. Roman is constantly exploring the potential of circus for emphasizing the body – object relation.
Roman is a member of the juggling company Critical Mess, directed by Stefan Sing. As a circus artist and educator, he is cooperates with the Center for Moving Art, an artistic and inclusive project in Berlin.