Scroll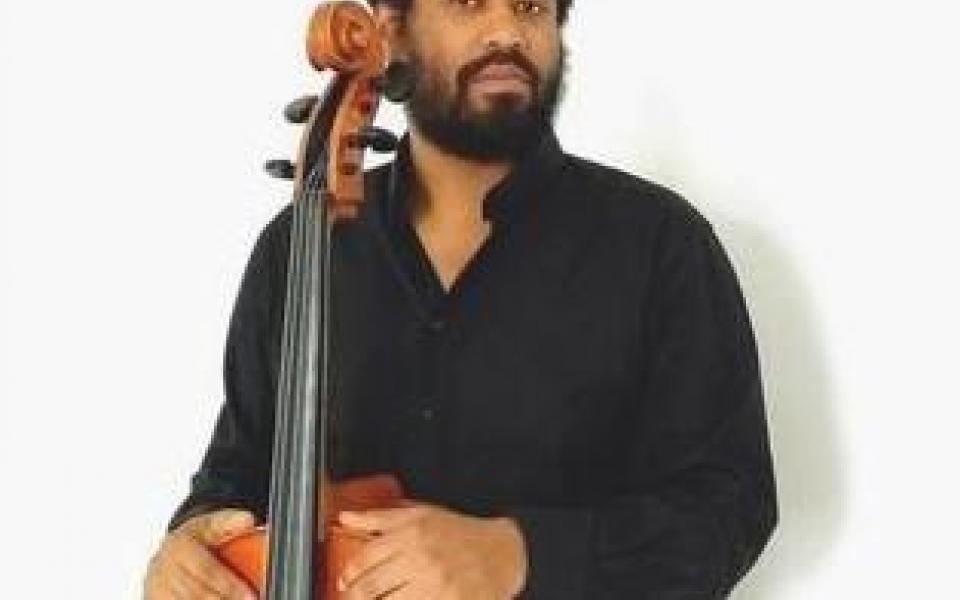 Eurico Ferreira Mathias
Brazilian cellist Eurico Ferreira Mathias started to play the cello at the age of 18 in his hometown Porto Alegre. In 2005 he moved to São Paulo to continue his studies, becoming involved in different orchestras and ensembles: OCAM, Osusp, Orquestra Tom Jobim, OER. Mathias has participated in numerous music festivals and profited from the experience of great musicians such as Fábio Presgrave, Claúdio Jaffé, Catalin Rotaru, Hermeto Pascoal or Egberto Gimonti.
In 2009 Mathias moved to Portugal to further his studies, taking part in Alexander Znachonak cello's class until 2012, when he went on to study with the famous American cellist Jed Barahal in Porto. Subsequently he started to live and work between Portugal, Spain, and Mozambique, where he had the opportunity to play at the International Chamber Music Festival and the Jazz Music Festival in Maputo.
Since 2016, Eurico lives in Berlin, where he is working with different groups and artists. He was part of the dance performance STAUB [Poeira Surda] by Lina Gómez and is currently participating in the group The Salt Welcome with Michelangelo Contini as well as two other projects involving electronic sounds or Brazilian contemporary music.