Scroll
digitale und/oder hybride Formate
Suitable for english audience
Introducing
Befriending Ghosts searches through cyberspace for ghosts, glitches, bugs, traces, leftovers and spooky temporalities. Over the course of a digital scavenger hunt, visitors explore abandoned chatrooms, deserted Zoom sessions and the comment function of websites that have long been forgotten. They can rewrite Google Docs, leave digital echoes and hold virtual séances.
What does it mean to leave things for a seeming eternity in a time and place that is always current?  Can we come a step closer to a collective ghostliness by playing together with the everlasting digital leftovers of other people?  How can we become a glitch and a digital ghost ourselves?
It is a scavenger hunt like a sleepless night where you clamber from link to link, get stuck, lose your way, immerse yourself in strange lives and locations, become acquainted with the unknown and from which you look up from the computer, wake up and ask yourself: are they only ghosts?
Playing times
Th 27.05 18:00 -

20:00
Fr 28.05 18:00 -

21:00
Sa 29.05 21:00 -

24:00
What:
Interactive online performance
After the livestream on May 27 you can go on a digital scavenger hunt on demand until the end of the festival on May 30.
Event notes
Language: The production has German, English and French text parts, is subtitled in German and English and is also accessible for deaf and hearing impaired people.
On May 27 from 20:00 on you can get to know the paranormal φeer group in the Artist Talk.
Concept, implementation, sound design, video, texts, photos:
the paranormal φeer group (Jakob Boeckh, Maria Huber, Ole Hübner)
Performance: Armen Avanessian, Buraq aka Burak Ertuerk & Neo Hülcker
Head of Production Volksbühne: Michael Ladner.
Befriending Ghosts was originally broadcast in cooperation with Villa Aurora & Thomas Mann House by Volksbühne Berlin as part of the series Arman Avanessian & Enemies.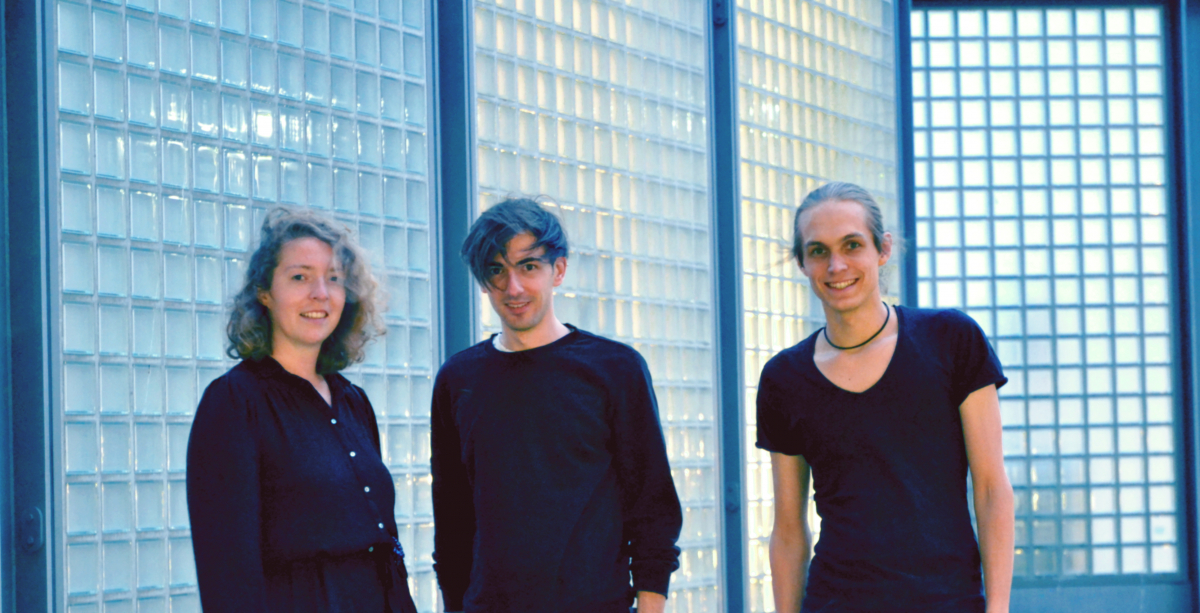 paranormal φeer group
Since studying together at the Institute for Applied Theater Studies in Gießen, Jakob Boeckh, Maria Huber and Ole Hübner have developed sound- and space-based performances and discourses with political, queer and utopian aspirations as the paranormal φeer group. Perspectives and methods from their individual backgrounds (primarily scenography, dramaturgy and composition) are brought into their shared work and merge with each other into something new each time; their shared strategies are additionally informed by philosophy, theory, literature and science. Their current works include the lecture performance Staying Broken (with Neo Hülcker, Festival für immaterielle Kunst, Elbphilharmonie 9/2020) and the performative installation Loss of Signal (MS Stubnitz Hamburg 8/2021).