Scroll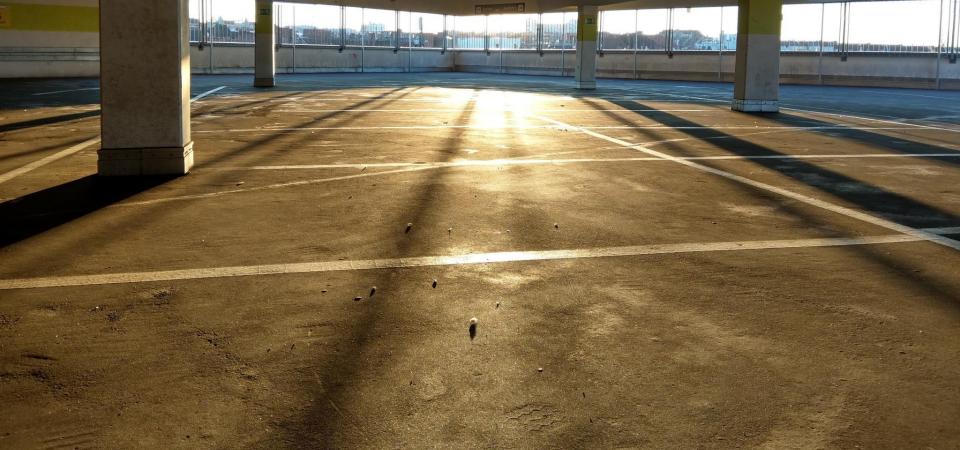 Car Park Neuköllner Arcaden
The artists see Parkhaus as a non-hierarchical space where everyone can feel comfortable because it is not subjected to social and class-related projections. It provides the perfect backdrop for examining those rifts within bodies and materials where the conflict-laden relationship between human being and nature plays out.
Direction
U7 Rathaus Neukölln
Bus Rathaus Neukölln (104, 194 & 700)
Venue notes
You can access the parking decks via the side entrance of the Neukölln Arcaden on Karl-Marx-Straße. The parking garage is barrier-free for people with motor impairments. The performance will take place on the top parking level.