Scroll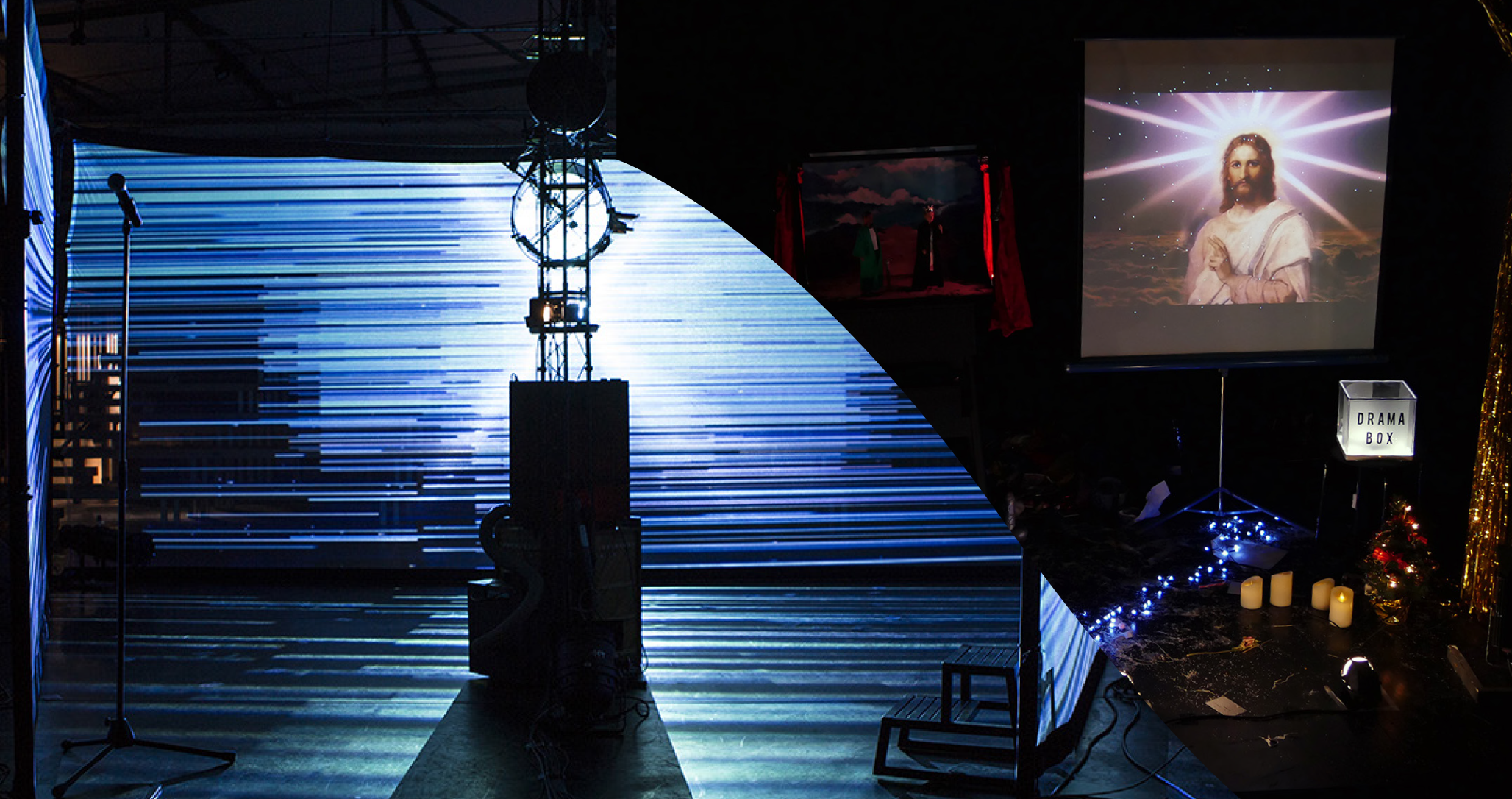 #5 Realities and Utopia – Of Music Robots and Plastic Divas
June 1, 2019 in Weißensee & Mitte
Clara Ehrenwerth takes a journey of discovery into music theater: gamut inc. is a guest at Theater im Delphi with its retro-futuristic performance INTERZONE, which explores various utopias of the machine on stage with self-playing music robots. After this, Sirje Aleksandra Viise presents our culture in all of its monstrosity in a 24-hour live performance with the help of Barbies in a 1:6 format, where all texts and voices come from her mouth.
Clara Ehrenwerth studied creative writing and cultural journalism at the University of Hildesheim. She was a co.editor of BELLA triste from 2008 to 2011 and a member of the artistic leadership team of the literature festival PROSANOVA 2011. Amongst other accomplishments, she was the prizewinner of Jungen Literaturform Hessen-Thüringen and received a work scholarship for writers from the state of Thuringia. She has worked with machina eX as a writer and dramaturg since 2014 and became its managing director in 2018.
BVG - How to get there:
Tram Prenzlauer Allee / Ostseestraße
Event notes
The Package language is German. The meeting place is at Theater im Delphi at 6:30 pm.
Meeting Point
Theater im Delphie Gustav-Adolf-Straße 2, 13086 Berlin