Scroll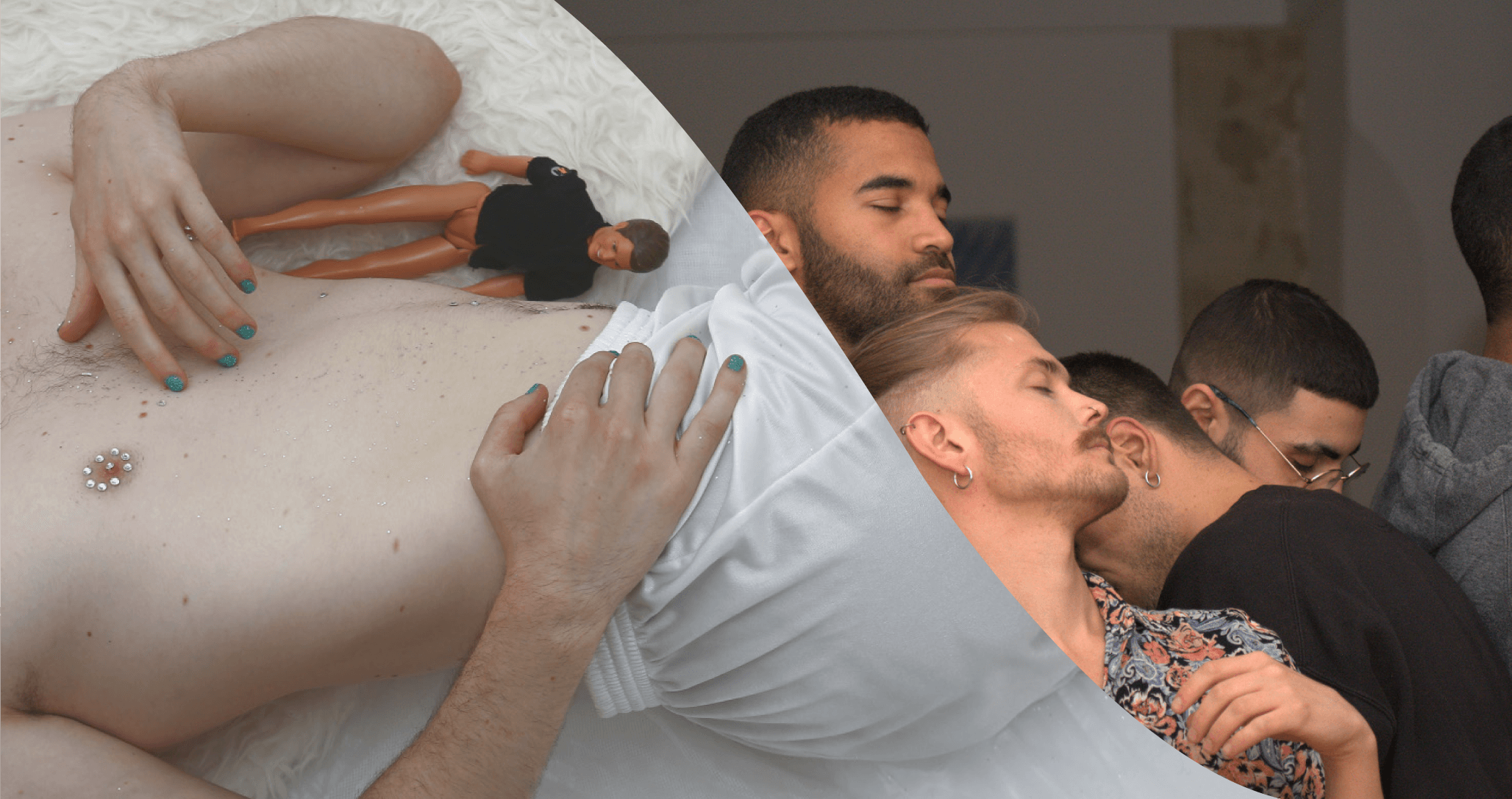 #6 Gender – Of Desires, Techno and Uncertainties
June 1, 2019 in Tiergarten & Mitte

Mateusz Szymanowka invites you to deal with the topics of queer desire, masculinity, softness and social expectations. In a mix of physical theater, opera singing, live Baroque music and techno, García & Obst set off on the search for connection and proximity as an homage to the community that has formed in Village Berlin in recent years, a dreamy community center for gay, bisexual, trans* and queer men. The collective CHICKS* researches a queer fluid version of male erotica that allows uncertainty and makes consent a principle in LOVE ME HARDER.
Mateusz Szymanówka is a dramaturge and curator in the field of contemporary performance, dance and choreography. He studied cultural, theatre and dance studies in Warsaw and Berlin. He currently lives and works between the two cities. He was involved in projects of Agata Siniarska, Ania Nowak, Martin Hansen, Alfredo Zinola, Tucké Royale, Anna Nowicka, Marta Ziółek, Przemek Kamiński and Paweł Sakowicz among others. Since 2017 he has been collaborating with the queer festival POMADA in Warsaw.
Event notes
The Package language is English. The meeting place is at Village Berlin at 5:30 pm. 
Meeting Point
Village Berlin, Kurfürstenstraße 31, 10785 Berlin