Scroll
Galli Theater Berlin
The Galli Theater Berlin is a popular place for art, culture and encounters in the center of the capital. It is located in the charming ambience of the creative quarter HECKMANN HÖFE, right next to the Jewish synagogue in Berlin-Mitte. The Galli Theater is an integral part of Berlin's cultural landscape and has established itself as a Berlin cabaret stage. The 100-seat stage features comedies and award-winning evening plays penned by founder Johannes Galli. For 30 years, the Galli Theater has also offered play space for children and young people with fairy tale performances, prevention theater for day-care centers and schools and the Galli Children's Theater School.
Direction
S & Tram Oranienburger Straße
Weitere Informationen
http://galli-berlin.de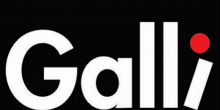 Hinweise zur Barrierefreiheit
The theater does not have step-free and level access. There are also no barrier-free parking spaces and sanitary facilities. There is space for wheelchairs and walkers in the performance hall/area. There is also the possibility of special suitable seat reservation and/or to enter the hall ahead of time.
Contact: Anna Mandalka
E-mail: pr.berlin@galli.de
Phone: 030 275 969 71