Scroll
Publication "Other Spaces"
Theater needs space. Actual space in which human beings can meet each other and temporarily form a community. Space to develop new, experimental aesthetics and for social experiments. It also needs a public space for the encounter of the audience with the performing arts, with itself and between individual members of the audience.
In this book, the spaces of the independent performing arts community in the theater metropolis of Berlin take center stage. 33 performing arts venues in Berlin are profiled in this richly illustrated volume. It is a first attempt to present the independent spaces for the performing arts in Berlin in all of their breadth and diversity.  In doing so, this book also explores the origins of these spaces, their respective histories and the ways in which their function has changed in their respective social and topographical environments within the urban landscape.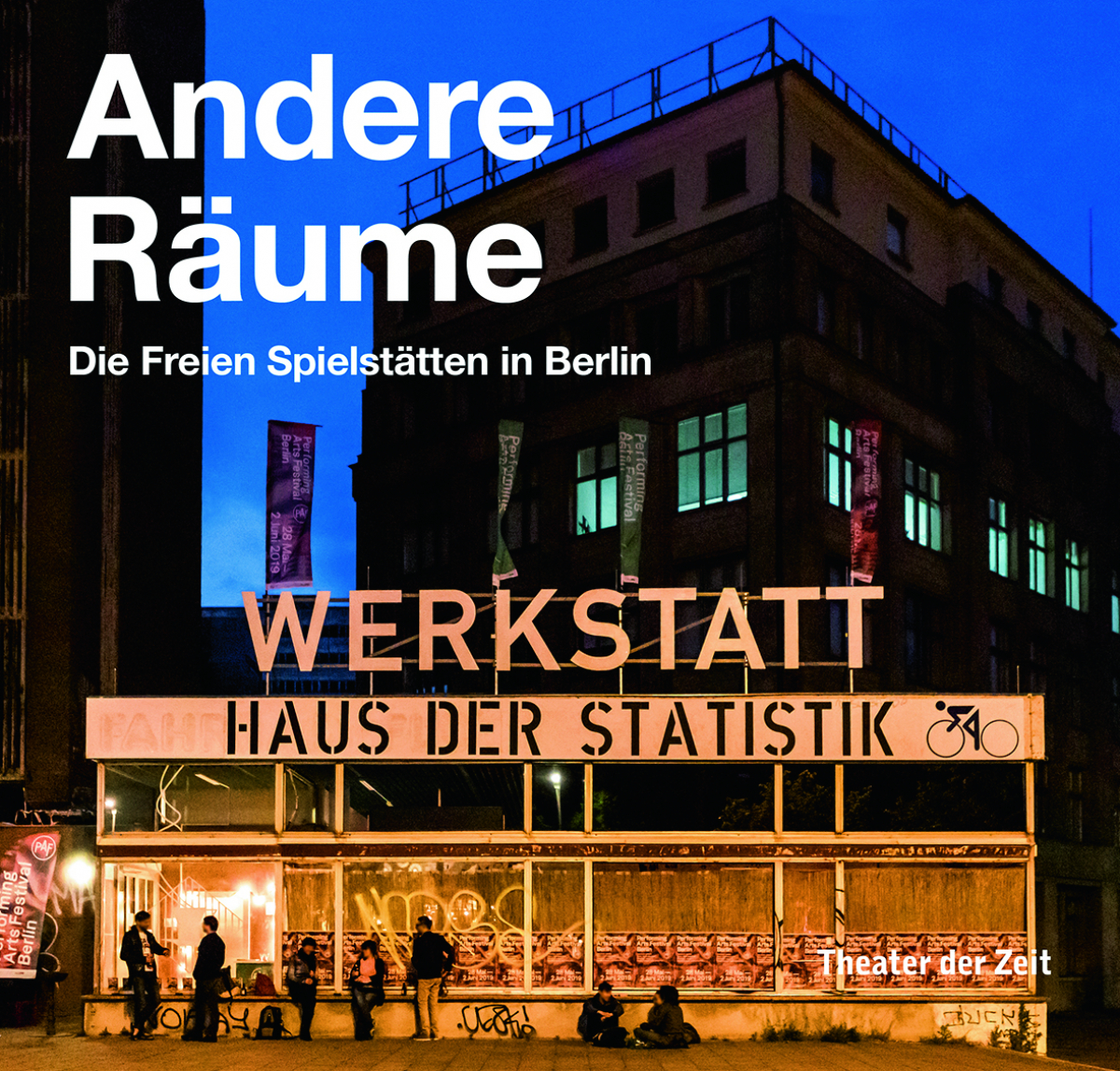 Other Spaces
The Independent Performing Arts Venues in Berlin
Edited by Anja Quickert, Luisa Kaiser and Janina Benduski
Paperback with approx. 300 pages
With numerous coloured illustrations
German/English
Size 230 x 220 mm
ISBN 978-3-95749-360-6
EUR 19,50 EUR / 14,99 (digital)
Press Commentary
"There is probably no better moment than right now to publish a book that presents the many small and independent production facilities for theater in Germany's number one theater city:  Berlin. 35 Berlin performance venues are introduced here with their programming focuses and aesthetics and looked at in terms of their unique characteristics and often unconventional approaches. The rich visual material and texts illustrate the atmosphere and ambience and present the development of their respective performance experiments. In this way, an exciting guidebook to the many alternative theater spaces in Berlin is created that piques the curiosity of the reader with many suggestions for adventurous theater visits that illuminate the vast number of cultural niches and showcases their importance for a metropolis."
(ekz.bibliotheksservice)