Scroll
Ballhaus Naunynstraße
At Ballhaus Naunynstraße an aesthetic was created that has permanently changed the theatrical landscape of the German-speaking world: post-migrant theater. Since its reopening in 2008 by Shermin Langhoff as a trans-local theater, Ballhaus Naunynstraße has become a focal point for artists who primarily position themselves as post-migrant. The theater focuses on in-house and co-productions with international actors and directors. Under the direction of Wagner Carvalho, the house is dedicated to postcolonial discourses and the expansion of postmigrant narratives with theater, dance, film, music, debates and interdisciplinary festivals.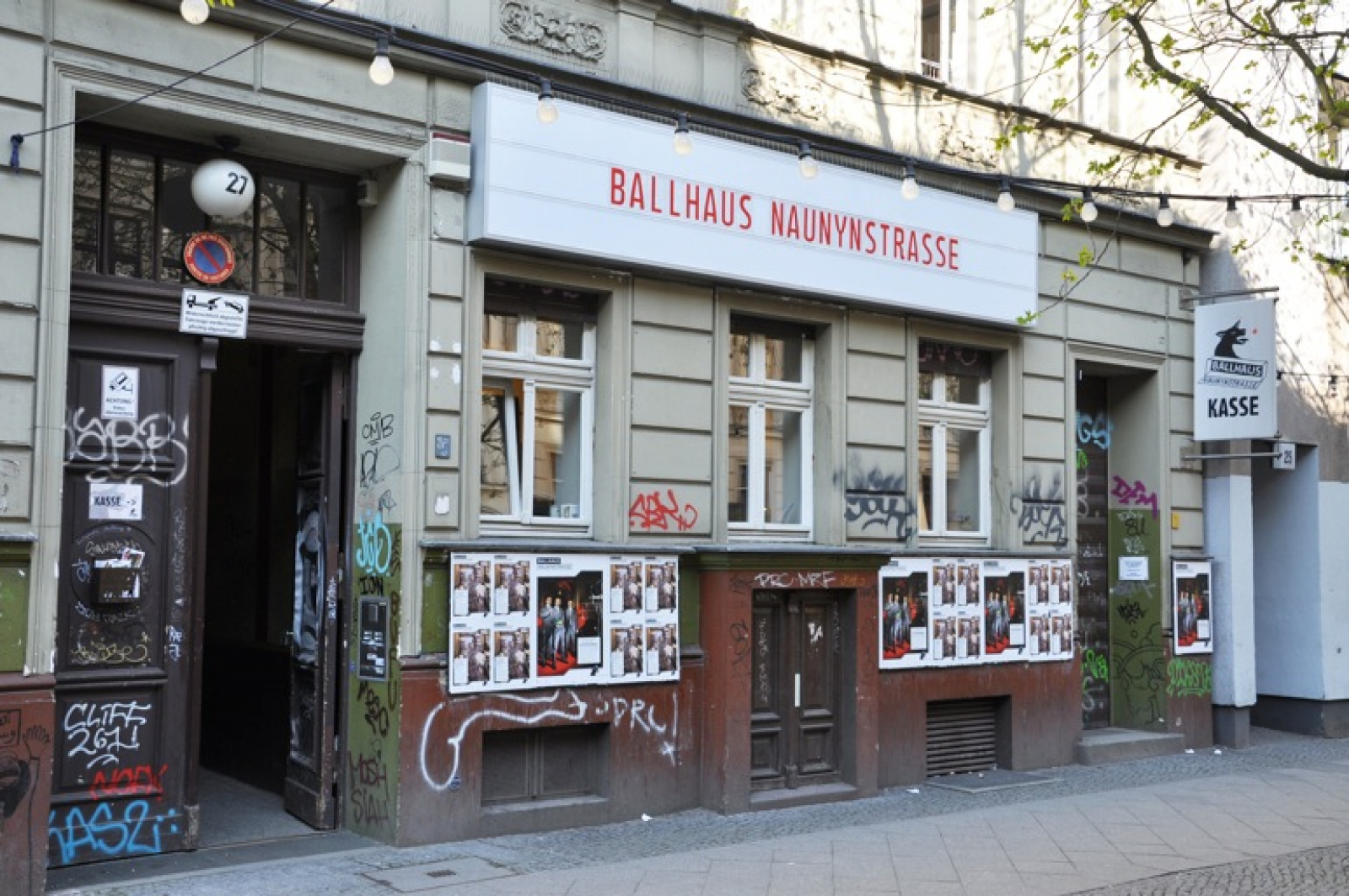 Direction
U Kottbusser Tor
Bus Adalbert-/Oranienstraße
Weitere Informationen
https://ballhausnaunynstrasse.de/

Hinweise zur Barrierefreiheit
A continuous, step-free and level access (incl. curb ramp) from the street to the building and the event area is available. The width of the door is 94 cm. No barrier-free parking spaces are available, but barrier-free sanitary facilities are available. There is space for wheelchairs or walkers in the event hall/area and there is the possibility to enter the hall ahead of time. We can make a particularly suitable seat reservation and/or find one with the staff on site. Requests must be made before the visit.
Contact: Jens Schneider
E-mail: technik@ballhausnaunynstrasse.de
Phone: 030 34 74 598 48