Scroll
Ballhaus Ost
Ballhaus Ost in Berlin-Prenzlauer Berg is a venue for independent theater, performance, dance, musical theater and music. As an experimental stage for the most diverse forms of contemporary theater, it invites audiences to discover new ways of artistic engagement with contemporary realities. The aesthetic means and the broad thematic spectrum are characterized by a socially critical attitude and the search for alternatives to normative structures. Since 2011, Daniel Schrader and Tina Pfurr have directed Ballhaus Ost and developed it into an anchor institution of Berlin's independent scene, curated with curiosity for new artistic forms and collaborations and representing a diverse, often international community of artists.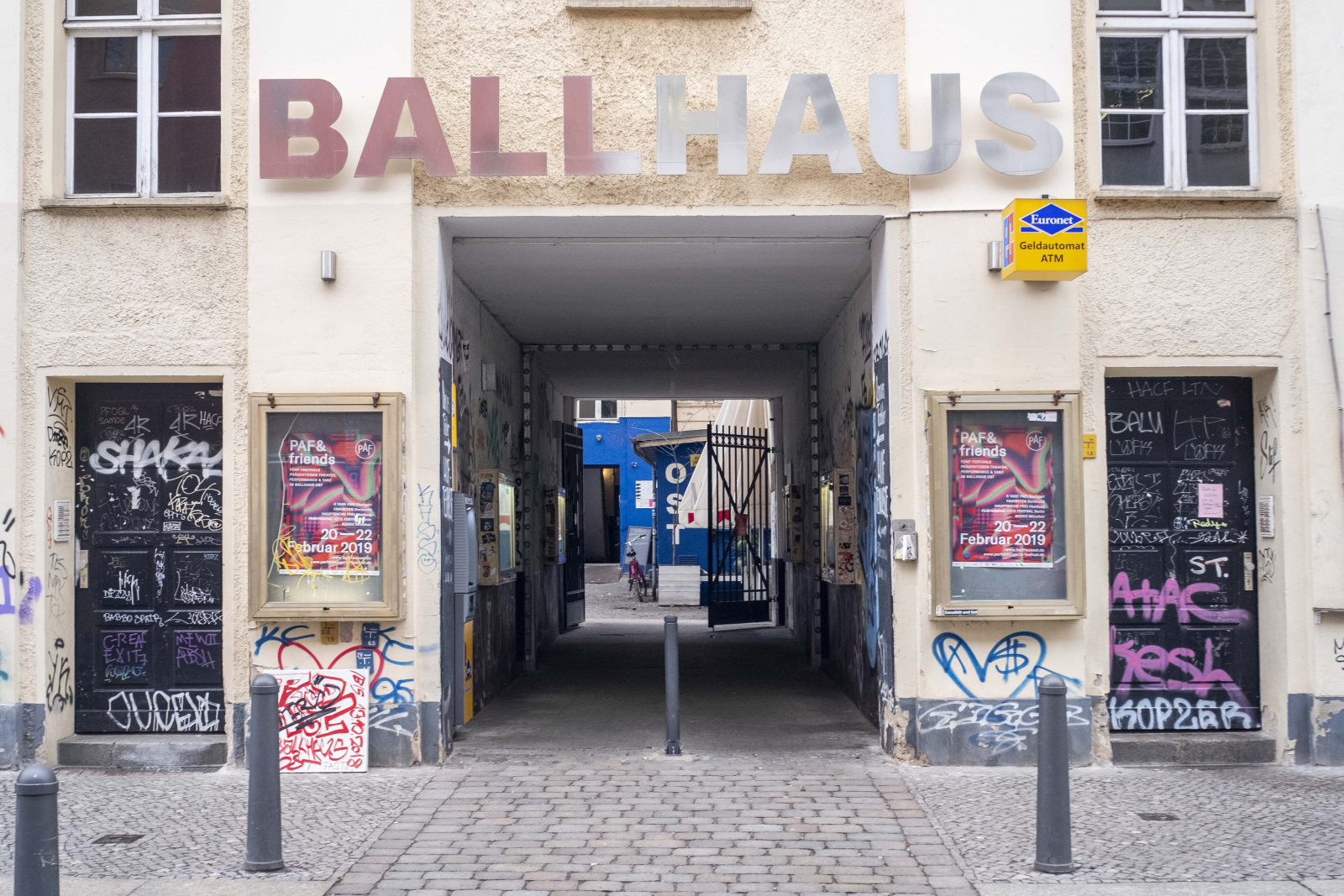 Direction
U & Tram Eberswalderstraße
Weitere Informationen
http://ballhausost.de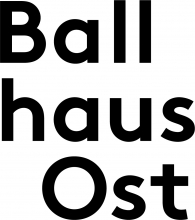 Hinweise zur Barrierefreiheit
A continuous, step-free and level access (incl. curb ramp) from the street to the building and to the event area with a width of at least 150 cm is available. The performance takes place in the hall, which is at ground level. Unfortunately, the bar can only be reached via stairs on the second floor. There are also barrier-free parking spaces and sanitary facilities available. However, the barrier-free parking spaces can only be found in the public space on the street side. The theater cannot offer its own parking spaces. There is space for wheelchairs or walkers in the performance hall/area and there is the possibility of special suitable seat reservation and/or to enter the hall ahead of time. Advance notice is requested at the time of ticket purchase.
Contact: Tina Pfurr
E-mail: tina.pfurr@ballhausost.de
Phone: 030 440 49 250
We 31.05
Th 01.06
Sa 03.06