Scroll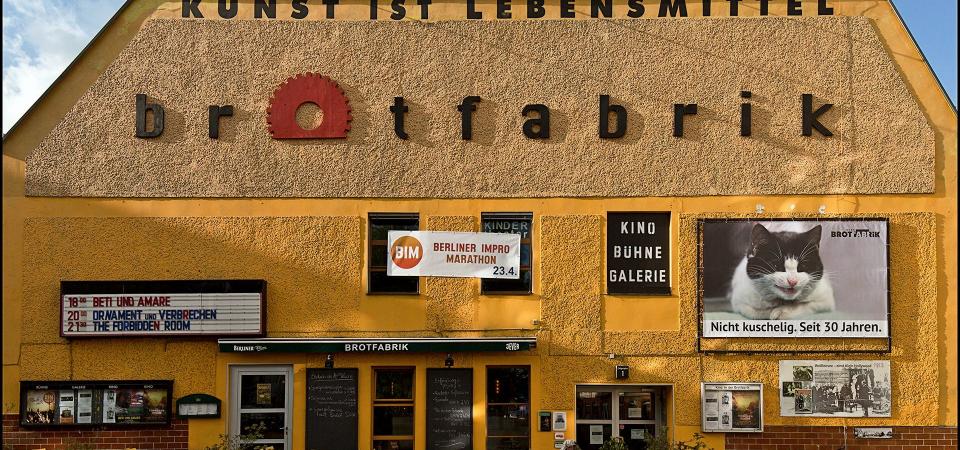 BrotfabrikBühne in Berlin Weißensee is a performance venue for guest performances and co-productions within Berlin's independent performing arts community, as well as national and international groups. The schedule of programming features a multitude of artistic signatures and genres, such as theater, performance, dance theater, music theater, improvisation, gure and object theater. Theater productions for children are an additional focus.
Direction
Tram Prenzlauer Allee/Ostseestraße
S Prenzlauer Allee
Venue notes
The auditorium, movie theater and culture bar can be accessed by wheelchair users from the courtyard via an elevator.