Scroll
Kulturpalast Wedding
The Kulturpalast Wedding is a multifionctional event space. Opened now more than 13 years ago by Kulturpalast Wedding international e.V. as a gallery and exhibition space, since 2018, in cooperation with WandelKunst Berlin, Morphtheater and Kunstwandel e.V., the offer has been expanded to include theater, children's theater and other cultural and entertainment events expanded. Thus, the Kulturpalast Wedding, without nameplate and other references of a cultural venue, blends in perfectly with the exterior of its apartment block and Berlin's independent arts community.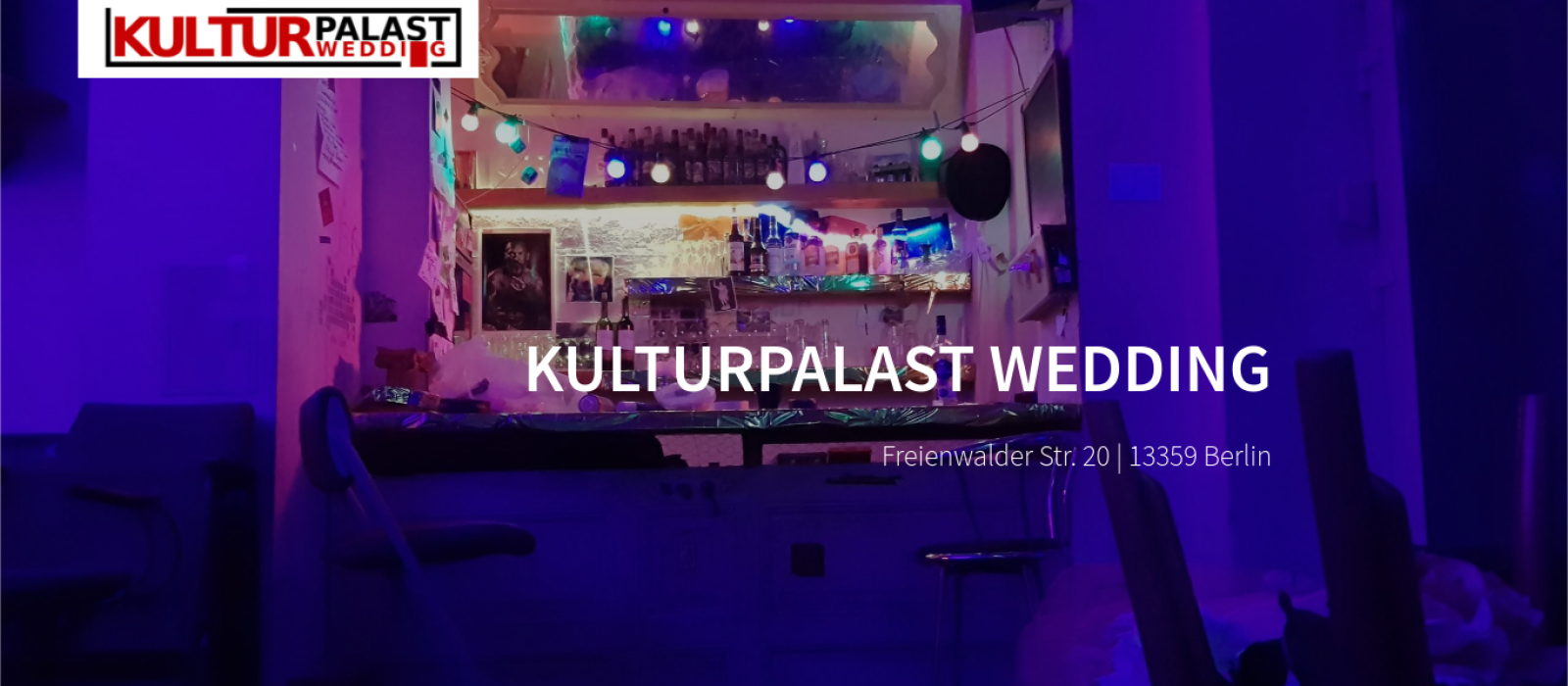 Hinweise zur Barrierefreiheit
The theater does not have step-free and level access, as there is a step in front of the entrance. There are no barrier-free parking spaces and sanitary facilities. There is space for wheelchairs and walkers in the performance hall/area. There is also the possibility of special suitable seat reservation, but not the possibility to enter the hall ahead of time.
Contact: Florian Wandel
E-mail: wandelkunst@googlemail.com
Phone: 0152 33 56 75 17