Scroll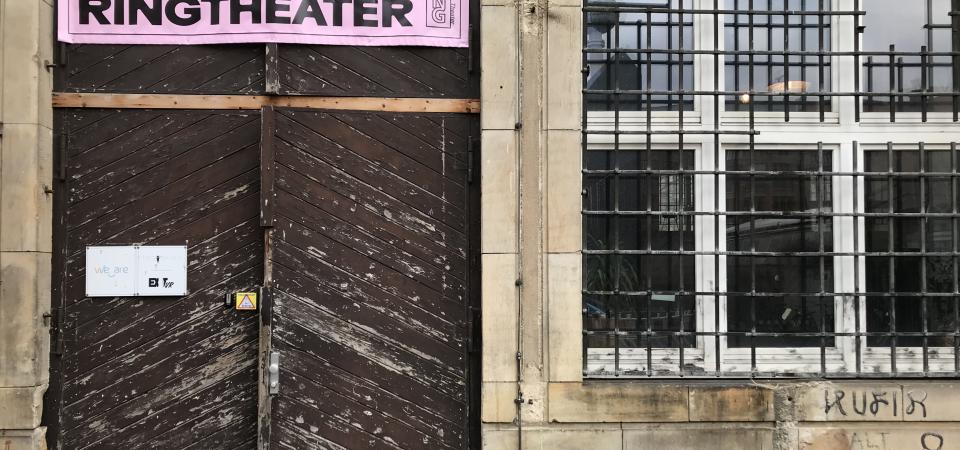 Berliner Ringtheater
Alte Münze in Mitte has been the home of Berlin's mint since the 1930s. Here, Reichmarks were printed by the National Socialists, then East German marks, followed by Deutschmarks and euros after German Reunification and the introduction of the euro until the mint was moved to Reinickendorf in 2005. 
The premises are currently managed by Spreewerkstätten. Since 2013, they have successively developed various areas in Alte Münze and made them usable. Culture makers, music producers, artists working in all genres as well as art and music festival presenters and social startups realize a wide variety of projects in Alte Münze today in the culture and creative economy sectors and program the event areas.
The future of Alte Münze is currently the topic of active debate by Berlin's cultural policy makers. In light of this, the Berlin Performing Arts Festival is even more excited to be able to be a guest here. It allows this much-discussed location in the middle of the city to be temporarily experienced together by audience members and artists.
Direction
S & U Jannowitzbrücke
U Rotes Rathaus or Klosterstraße. 
Venue notes
A continuous, step-free and level access (incl. curb ramp) from the street to the building and to the event area with a width of at least 150 cm is available. Barrier-free parking spaces are also available. Space for wheelchairs or walkers is provided in the event hall/area and there is the possibility of special suitable seat reservation and/or to enter the hall ahead of time. Please note: There are no accessible sanitary facilities on site, as they are too small and lack helpful holders.

Contact: ringtheater@gmail.com